Veterinary Services in Hendersonville, TN, at New Shackle Island Veterinary Hospital
The Hendersonville veterinarian team at New Shackle Island Veterinary Hospital is a locally owned animal clinic that has served local pets and their pet parents for decades. We're honored to provide a range of veterinary services that will help your beloved animal companion remain as healthy and happy as possible at any age.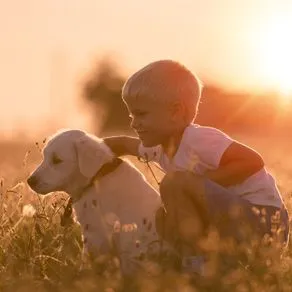 Pet Wellness Exams
Routine wellness exams for your cat or dog are a wise investment of your time and money. Pet exams give our Hendersonville vets the opportunity to establish a relationship with you and your animal, provide early screening, and detection of health conditions, and prevent common health conditions.
Pet Vaccinations
Our vet staff makes pet vaccinations easy! We'll tell you when and what kind of vaccines your cat or dog needs, including the ones legally required by the state of Tennessee, and the ones we recommend based on your pet's lifestyle. The most common pet vaccines we offer include:
For dogs and cats: rabies vaccination
For dogs: Distemper/Parvo (DHPP) complex vaccine, Lyme's, Leptospirosis, Influenza (Bivalent), or Bordetella (kennel cough) vaccines
For cats: Feline distemper (FVRCCP) complex vaccine, and Feline Leukemia Virus vaccine
We also offer preventive medications for parasite protection, including fleas and ticks.
Pet Dental Care
Did you realize that your animal's oral health directly affects her overall health? In fact, clean teeth and gums can actually increase her lifespan! We offer dental examinations, teeth cleanings, and other oral health services.
Veterinary Surgery
Our experienced veterinary team offers a select range of surgical procedures, including:
Neuter or spay
Soft tissue (e.g. repair of bite wounds and other injuries, tumor removal)
Orthopedic (e.g. bone and joint repair)
Every surgery is accompanied by highly trained anesthesiologists and veterinary doctors. We also provide valuable pre- and post-operative follow up to maximize your pet's outcomes.
Emergency Pet Care
Emergencies are unpredictable. When your animal suffers an injury, we can provide essential services or refer you to other area emergency hospitals if you need urgent help after hours.
Looking for Pet Care Services in Hendersonville?
If you live near Hendersonville, TN, contact New Shackle Island Veterinary Hospital at (615) 826-0014 to learn more about our expansive and affordable pet care services or schedule a pet wellness exam. It's our honor to serve you and your furry friends.