Pet Vaccinations At New Shackle Island Veterinary Hospital
Part of caring for your dog or cat is bringing them to New Shackle Island Veterinary Hospital to see our veterinarian for yearly exams. During these sessions, vaccinations are administered. Here is some information about vaccinations to help you better understand their importance.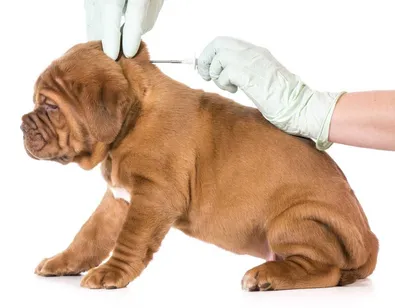 What Vaccinations Are For
Vaccinations provide your pet with immunity against diseases and conditions that cause health issues. These preventative measures are done according to a schedule, to ensure your pet has protection throughout their life from distressing symptoms. These vaccinations will not only protect your pet, but will also protect animals your pet comes into contact with from contracting conditions that cause health problems.
Core Pet Vaccinations For Cats And Dogs
Both cats and dogs require rabies Pet Vaccinations by law to keep them safe from this inflicting disease. Core vaccines for cats include feline herpes virus type I, feline calicivirus and rabies. Core vaccines for dogs include canine parvovirus, canine hepatitis, distemper and rabies.
When To Vaccinate Your Pet
Our vet will conduct an evaluation of your pet's overall health before administering vaccinations to ensure their body can handle them properly. Cats and dogs can start their vaccination regimen at young ages. Our veterinarian will explain which vaccinations are being administered and when the next vaccines will be needed to protect your pet properly.
Why It Is Important To Vaccinate Your Pet During Different Life Stages
Pets need vaccinations throughout their life. Vaccinations during kitten and puppy stages help to provide immunity to conditions that would cause younger pets harm. This is also true during a pet's elderly years when the immune system is not as strong.
Vaccinations Our Practice Offers
Our practice offers all core vaccinations to ensure your pet is protected against debilitating conditions. In addition, we have vaccinations available to help protect your cat against non-core conditions such as feline leukemia. Non-core vaccines for dogs include those to protect against Leptospira bacteria, Borrelia bergdorferi (Lyme disease), Bordetella bronchiseptica, and Influenza virus. Our veterinarian will discuss vaccinations during a routine pet exam and will help in the decision process of which non-mandatory vaccinations to have administered. This depends on your pet's lifestyle, age, overall health, and routine surroundings.
Schedule An Appointment At New Shackle Island Veterinary Hospital Today!
If you want to learn more about vaccinations for your pet, or if you are ready to have vaccines given to your pet, contact New Shackle Island Veterinary Hospital to make an appointment. Call us at (615) 826-0014.